Propane tank delivery is a great solution for homes and businesses with propane-fueled appliances.
It might be easy enough to take a small propane cylinder to town to get it filled or swap it for a filled one, but that is certainly not feasible with a larger propane tank. The good news is that at Bumgarner Propane, we offer propane tank delivery to our customers throughout Burke County, North Carolina. We are happy to advise you on the right size of propane tank for your needs based on the number and type of propane-powered appliances you have and how much you use them. The typical sizes are 500- and 1,000-gallon capacity propane tanks.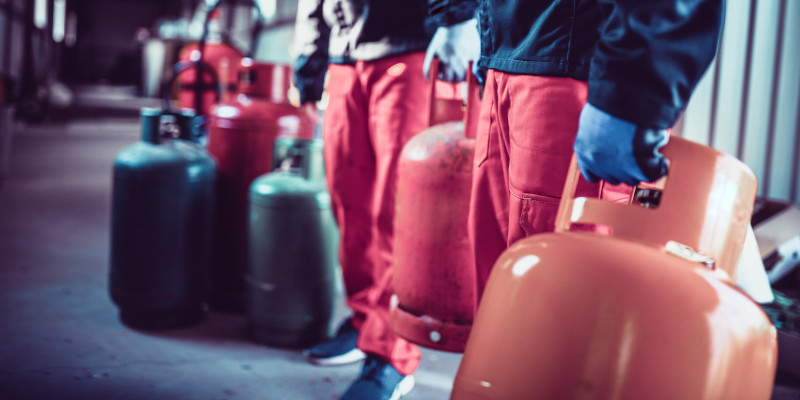 In preparation for your propane tank delivery, please be sure our driver has a clear path to where the propane tank will be installed. This is necessary for both delivery and for refueling when you run low on propane. When we deliver your tank, we will also fill it so you are good to go. You can either get set up for refueling on a set schedule, on a will-call basis, or be on our autofill program, which means we will monitor the propane level and refuel you when it gets low.
If you would like to know more about propane tank delivery and our other propane services for your home or business, don't hesitate to reach out to us. We have proven ourselves to be a valuable resource in the community for exceptional propane services and unrivalled customer service. We look forward to providing you with the best solution for your propane needs.
---
At Bumgarner Propane, we offer propane tank delivery services in Hickory, Sugar Loaf, Connelly Springs, Drexel, Lenoir, Long View, Lincolnton, Morganton, Rutherford College, Valdese, Conover, Gwaltneys Township, Sharpes Township, Township of Taylorsville, Alexander County, Burke County, Catawba County, and Caldwell County, North Carolina.